Revival Message from Monday PM April 9th at 7:00 pm

Don't miss Revival tonight at 7:00 pm

You can listen to the live stream recording here:

www.sharonbaptisthamptonva.com/live.html

You can listen to or download the audio recording here:

www.sharonbaptisthamptonva.com/revival-2018.htmlContext

- The Amalekites had attacked the children of Israel shortly after they left out of Egypt. And in doing so they attacked them from the rear; cowardly going after the weakest of the large group being led by Moses. It was during this battle that Joshua fought, as Moses was on the hillside having his arms propped up by Aaron and Hur. (

Exodus 17: 8-16

) It was after this God decreed that He was going to utterly destroy the Amalekites. As time moved on the children of Israel inhabited the promised land, led in by Joshua. Then after some time, under the spiritual leadership of Samuel, the people demanded a king. God had told Samuel that they had not rejected him (Samuel) but that they have rejected Me (God). God allowed Saul to be their king; God was going to give Saul an opportunity to do something amazing for Him. The greatest goal of the Christian life is to be conformed to the image of Jesus Christ.

Romans 8:29 "For whom he did foreknow, he also did predestinate to be conformed to the image of his Son, that he might be the firstborn among many brethren."

Text:

1 Samuel 15: 1-26, 35, 16:1

Oftentimes we miss oppourtinities because we fail to do what God has already revealed for us to do. We look for some "secret" will of God when God has already revealed to us what we are to do. Saul in this passage missed his opportunity.

Notice that when God gives us instructions:

I. It is Understandable

We often analyze things and say, "What is God trying to tell me?..." when in fact it is very plan and understandable.
1 Samuel 15:3 "Now go and smite Amalek, and utterly destroy all that they have, and spare them not; but slay both man and woman, infant and suckling, ox and sheep, camel and ass."
"Everyone understands what God wants and expects from Christians except for Christians."
Lost people understand what is expected of a Christian.
"If we were what a lost person thinks we should be, we would be doing a lot better than we are."
Example: If some unsaved person who hates our church found Pastor at the Walmart on Sunday during the Sunday school hour, they would ask him, "Why ain't you in church?"

II. It is Unmistakable

1 Samuel 15:3 "Now go and smite Amalek, and utterly destroy all that they have, and spare them not; but slay both man and woman, infant and suckling, ox and sheep, camel and ass."
The word 'smite' means to 'strike hard,' 'kill,' or 'destroy
The word 'destroy' means to kill 'all that they have.'
'Spare them not' coupled with 'slay' can only mean kill.
So God makes very clear to Saul what he is do. When you find the Amalekites, I want you to kill them, and after that I want you to kill them, and when your done with that, I want you to kill them, and in case you didn't understand kill them!
We could say that it was clear not to leave any alive.
Likewise you and I are given unmistakable commands

We are to read our Bibles (Joshua 1:8, 2 Timothy 2:15)
We are to pray (Mathew 7:7-11, Jeremiah 29:12, 1 Thessalonians 5:17)
We are to go to church (Psalm 122:1, Psalm 84:10, Hebrews 10:25)

We would like to believe there is a scale with God, it's okay if we are 75% obedient and 25% disobedient. But there are no grey areas with God. There is righteousness/unrighteousness, right/wrong, obedience/disobedience.

The Commands were

Understandable

and

Unmistakable

, but

Saul and the people's actions were:III. Deliberate

​1 Samuel 15:9 "But Saul and the people spared Agag, and the best of the sheep, and of the oxen, and of the fatlings, and the lambs, and all that was good, and would not utterly destroy them: but every thing that was vile and refuse, that they destroyed utterly."
The excuse, "I could not help it is not true for the Christian." (There hath no temptation taken you but such as is common to man: but God is faithful, who will not suffer you to be tempted above that ye are able; but will with the temptation also make a way to escape, that ye may be able to bear it. 1 Corinthians 10:13)
The excuse, "the world may me do it" is not true for the Christian either. (For whatsoever is born of God overcometh the world: and this is the victory that overcometh the world, even our faith. 1 John 5:4)
The excuse, "the devil made me do it" is not true. ("Ye are of God, little children, and have overcome them: because greater is he that is in you, than he that is in the world." 1 John 4:4)
We sin because we want to as Christians.
Samuel shows up and Saul thinks he has fooled two 'people;' Samuel and God.
Just like Saul we exclaim sanctimoniously, "...Blessed be thou of the LORD: I have performed the commandment of the LORD."
We cannot fool God, "Neither is there any creature that is not manifest in his sight: but all things are naked and opened unto the eyes of him with whom we have to do. (Hebrews 4:13)
We cannot fool our Pastor. "There is not one person in the entire world outside of perhaps your spouse that prays for you like your Pastor."

Saul and the peoples actions were:
IV. Darting (throwing, as a dart in other words on target, with intent)

They 'flew' upon the spoil. ("Wherefore then didst thou not obey the voice of the LORD, but didst fly upon the spoil, and didst evil in the sight of the LORD? 1 Samuel 15:19)
This gives the idea that they picked what they would keep.
Selfishness - When our actions become more about us than the cause of Jesus Christ.
"How is this going to affect the cause of Christ?"
"You cannot be a good Christian if you are the most important person in your life."

V. Discovered

And Samuel said, What meaneth then this bleating of the sheep in mine ears, and the lowing of the oxen which I hear?​ 1 Samuel 15:14
"Sheep make noise at the most inopportune times."
​Example: Caught in the cookie Jar 'Caught red-handed!"
We, just like Adam and Eve, blame everyone else but ourselves (Genesis 3); and truly what we are doing is blaming God for what he has blessed us with.
"Be not deceived; God is not mocked: for whatsoever a man soweth, that shall he also reap." Galatians 6:7 - Is not written to the unsaved, but to the saved.
"But if ye will not do so, behold, ye have sinned against the LORD: and be sure your sin will find you out.​" Numbers 32:23 - Is not written to the Gentile nations, but to God's people.
Saul blamed the people, then he blamed God. (1 Samuel 15:15) In our day, we say "We most disobey God to worship God better." We justify making our services more appealing to the World. "You do not worship God better by bringing in more worldliness; you worship God more by being holy!"

Next we have Saul's attempt at the:VI. Ploy

Saul askes for forgiveness, but inserts one word. "...because..."
1 Samuel 15:24 "And Saul said unto Samuel, I have sinned: for I have transgressed the commandment of the LORD, and thy words [Confession]: because I feared the people, and obeyed their voice.[the people made me do it]"
Forgiveness comes when we take full responsibility for our actions.
Mathematically speaking Saul probably killed 9,900 out of 10,000. [the numbers are made up.]
There is nothing wrong with being 90% right as long as we are broken about the 10% that is wrong.
While we may celebrate the 96% obedience; God desires 100% obedience in our lives.
We would do better keeping track of our 10% that we need to grow in, rather than patting ourselves on the back for the 90% we have right.
What did Saul lose because of this:

He lost his kingdom - (Luke 1:32 He shall be great, and shall be called the Son of the Highest: and the Lord God shall give unto him the throne of his father David:​)
He lost his testimony - "Small areas of disobedience do not stay small." Soon Saul would be seeking someone to perform witchcraft for him, even though he detested such a thing. "For rebellion is as the sin of witchcraft, and stubbornness is as iniquity and idolatry. Because thou hast rejected the word of the LORD, he hath also rejected thee from being king." 1 Samuel 15:23
He lost his friend - When you leave your church family, you leave a lot of Samuels and trade that friendship for the world. Samuel prayed for Saul. Samuel mourned for Saul.

Maybe we should come before God and be broken about our failures and ask to help us not to miss what He has great for us to do for Him.

- Evangelist Dr. Richard Harper,

​Determined Ministries, www.determinedministries.org

Don't miss out on Revival tonight at 7:00 pm!

---

Perhaps you have missed this first morning service of Revival; it's not too late. Check out the live stream recording or listen to the audio recording here:Live Stream: http://www.sharonbaptisthamptonva.com/live.htmlAudio Recording: http://www.sharonbaptisthamptonva.com/revival-2018.htmlBe back tonight at 7:00 pm and don't miss anymore of the Revival!Here are the notes from Sunday AM's service:

"In the midst of the terrifying circumstances, David is fleeing from Absalom his son and pens the 23rd Psalm. In this Psalm, David's thoughts turn from Himself and focus on the Great Shepherd. It is in this Psalm that we learn what a Great Shepherd we have! Unfortunately,

to those that are lost, none of these things apply.

We have:

I. A Particular Shepherd

Psalm 23:1 "The LORD is my shepherd" -This is not just any shepherd.
1 Timothy 1:1 "Paul, an apostle of Jesus Christ by the commandment of God our Saviour, and Lord Jesus Christ, which is our hope;"

II. A Perfect Shepherd

Psalm 23:1 "The LORD is my shepherd." - Jehovah God
God does not make any mistakes.
2 Timothy 4:8 "Henceforth there is laid up for me a crown of righteousness, which the Lord, the righteous judge, shall give me at that day: and not to me only, but unto all them also that love his appearing."
2 Corinthians 5:21 "For he hath made him to be sin for us, who knew no sin; that we might be made the righteousness of God in him."
1 Peter 1: 18-19 "Forasmuch as ye know that ye were not redeemed with corruptible things, as silver and gold, from your vain conversation received by tradition from your fathers; But with the precious blood of Christ, as of a lamb without blemish and without spot:"

III. A Present Shepherd

Psalm 23:1 "The LORD is my shepherd"
Jesus is always there.
"Oftentimes we talk about the days that were good, but this is not what David was saying, everyday with Jesus is a good day."
Hebrews 4:16 "Let us therefore come boldly unto the throne of grace, that we may obtain mercy, and find grace to help in time of need."

IV. A Personal Shepherd

Psalm 23:1 "The LORD is my shepherd"
He touched Me: "He touched me, Oh He touched me, And oh the joy that floods my soul! Something happened and now I know, He touched me and made me whole.
"It makes sense that we would claim God as ours, but it doesn't make sense that God would claim us because we are sinful!"
John 10: 27-29 "My sheep hear my voice, and I know them, and they follow me: And I give unto them eternal life; and they shall never perish, neither shall any man pluck them out of my hand. My Father, which gave them me, is greater than all; and no man is able to pluck them out of my Father's hand. "

V. A Providing ShepherdPsalm 23:1 "I shall not want."He leads us to:

'Lie Down'
Sheep will not lie down unless they are worn out or completely comfortable.
Matthew 11:28 "Come unto me, all ye that labour and are heavy laden, and I will give you rest."
"When you are in the yoke with Jesus, you ain't the one doin' all the pulling." – Old Country Preacher

He leads us to:

Refreshment - Brings us by still waters and green pastures. (Psalm 23:2)
Restoration - He restoreth my soul; In the middle of the book of Lamentations which could be called the "Book of whining," we find this passage:
God has: "He hath caused the arrows of his quiver to enter into my reins. I was a derision to all my people; and their song all the day. He hath filled me with bitterness, he hath made me drunken with wormwood. He hath also broken my teeth with gravel stones, he hath covered me with ashes. And thou hast removed my soul far off from peace: I forgat prosperity. And I said, My strength and my hope is perished from the LORD: Remembering mine affliction and my misery, the wormwood and the gall. My soul hath them still in remembrance, and is humbled in me." (Lamentations 3:13-20) But then there is a turn: "This I recall to my mind, therefore have I hope. It is of the LORD'S mercies that we are not consumed, because his compassions fail not. They are new every morning: great is thy faithfulness. The LORD is my portion, saith my soul; therefore will I hope in him. The LORD is good unto them that wait for him, to the soul that seeketh him." (Lamentations 3:21-25)
Righteousness - We 'get' to walk in the good path!

VI. A Protecting Shepherd

Psalm 23:4 "Yea, though I walk through the valley of the shadow of death, I will fear no evil: for thou art with me; thy rod and thy staff they comfort me."
David had come to face to face with his mortality. But with the Shepherd's presence it He could face anything.
A shadow cannot do anything. Matthew Henry notes, "It is but the shadow of death; there is no substantial evil in it; the shadow of a serpent will not sting nor the shadow of a sword kill."
"Without a great light there cannot be a shadow."
All throughout Scripture God makes famous the Shepherd. Abraham, Isaac, Jacob, Joseph, and even those who received the first announcement of Jesus, all were Shepherds.
The saint of old and us today have always been given the promise of God's presence.
The Lord uses the staff to gently help, guide and teach us.
The Lord uses the rod to correct, chastise and protect us.
"For whom the Lord loveth he chasteneth, and scourgeth every son whom he receiveth." Hebrews 12:6

​​VII. A Permanent Shepherd

Psalm 23: 5-6 "Thou preparest a table before me in the presence of mine enemies: thou anointest my head with oil; my cup runneth over. Surely goodness and mercy shall follow me all the days of my life: and I will dwell in the house of the LORD for ever."
Without the valleys there would be no mountaintops.
David is exclaiming in these verses, "You keep blessing me…its too much!"
Even in the valleys we are blessed of God so much.
"I'm drinking from the saucer because you are too good to me." (My cup runneth over)
Goodness and Mercy follow me till I pass from this earth (there is an expiration date there, but the Psalm doesn't end there.) '…all the days of my life.'
"I will dwell in the house of the LORD forever." - Praise the LORD!
Jesus our Great Shepherd has never lost anyone, regardless of how dire the circumstances. Even in sickness he has 'always healed' and comes through. Whether on this earth or by taking us home. Our Great Shepherd has prepared the victory for us!

- Dr. Richard Harper Evangelist, Determined Ministries

http://determinedministries.org

Maybe it is you would want the Lord to be your Great Shepherd, click the button below to learn more about having Jesus as your Great Shepherd:
Powered by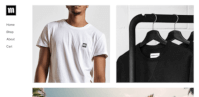 Create your own unique website with customizable templates.