Perhaps you have missed this first morning service of Revival; it's not too late. Check out the live stream recording or listen to the audio recording here:Live Stream: http://www.sharonbaptisthamptonva.com/live.htmlAudio Recording: http://www.sharonbaptisthamptonva.com/revival-2018.htmlBe back tonight at 7:00 pm and don't miss anymore of the Revival!Here are the notes from Sunday AM's service:

"In the midst of the terrifying circumstances, David is fleeing from Absalom his son and pens the 23rd Psalm. In this Psalm, David's thoughts turn from Himself and focus on the Great Shepherd. It is in this Psalm that we learn what a Great Shepherd we have! Unfortunately,

to those that are lost, none of these things apply.

We have:

I. A Particular Shepherd

Psalm 23:1 "The LORD is my shepherd" -This is not just any shepherd.
1 Timothy 1:1 "Paul, an apostle of Jesus Christ by the commandment of God our Saviour, and Lord Jesus Christ, which is our hope;"

II. A Perfect Shepherd

Psalm 23:1 "The LORD is my shepherd." - Jehovah God
God does not make any mistakes.
2 Timothy 4:8 "Henceforth there is laid up for me a crown of righteousness, which the Lord, the righteous judge, shall give me at that day: and not to me only, but unto all them also that love his appearing."
2 Corinthians 5:21 "For he hath made him to be sin for us, who knew no sin; that we might be made the righteousness of God in him."
1 Peter 1: 18-19 "Forasmuch as ye know that ye were not redeemed with corruptible things, as silver and gold, from your vain conversation received by tradition from your fathers; But with the precious blood of Christ, as of a lamb without blemish and without spot:"

III. A Present Shepherd

Psalm 23:1 "The LORD is my shepherd"
Jesus is always there.
"Oftentimes we talk about the days that were good, but this is not what David was saying, everyday with Jesus is a good day."
Hebrews 4:16 "Let us therefore come boldly unto the throne of grace, that we may obtain mercy, and find grace to help in time of need."

IV. A Personal Shepherd

Psalm 23:1 "The LORD is my shepherd"
He touched Me: "He touched me, Oh He touched me, And oh the joy that floods my soul! Something happened and now I know, He touched me and made me whole.
"It makes sense that we would claim God as ours, but it doesn't make sense that God would claim us because we are sinful!"
John 10: 27-29 "My sheep hear my voice, and I know them, and they follow me: And I give unto them eternal life; and they shall never perish, neither shall any man pluck them out of my hand. My Father, which gave them me, is greater than all; and no man is able to pluck them out of my Father's hand. "

V. A Providing ShepherdPsalm 23:1 "I shall not want."He leads us to:

'Lie Down'
Sheep will not lie down unless they are worn out or completely comfortable.
Matthew 11:28 "Come unto me, all ye that labour and are heavy laden, and I will give you rest."
"When you are in the yoke with Jesus, you ain't the one doin' all the pulling." – Old Country Preacher

He leads us to:

Refreshment - Brings us by still waters and green pastures. (Psalm 23:2)
Restoration - He restoreth my soul; In the middle of the book of Lamentations which could be called the "Book of whining," we find this passage:
God has: "He hath caused the arrows of his quiver to enter into my reins. I was a derision to all my people; and their song all the day. He hath filled me with bitterness, he hath made me drunken with wormwood. He hath also broken my teeth with gravel stones, he hath covered me with ashes. And thou hast removed my soul far off from peace: I forgat prosperity. And I said, My strength and my hope is perished from the LORD: Remembering mine affliction and my misery, the wormwood and the gall. My soul hath them still in remembrance, and is humbled in me." (Lamentations 3:13-20) But then there is a turn: "This I recall to my mind, therefore have I hope. It is of the LORD'S mercies that we are not consumed, because his compassions fail not. They are new every morning: great is thy faithfulness. The LORD is my portion, saith my soul; therefore will I hope in him. The LORD is good unto them that wait for him, to the soul that seeketh him." (Lamentations 3:21-25)
Righteousness - We 'get' to walk in the good path!

VI. A Protecting Shepherd

Psalm 23:4 "Yea, though I walk through the valley of the shadow of death, I will fear no evil: for thou art with me; thy rod and thy staff they comfort me."
David had come to face to face with his mortality. But with the Shepherd's presence it He could face anything.
A shadow cannot do anything. Matthew Henry notes, "It is but the shadow of death; there is no substantial evil in it; the shadow of a serpent will not sting nor the shadow of a sword kill."
"Without a great light there cannot be a shadow."
All throughout Scripture God makes famous the Shepherd. Abraham, Isaac, Jacob, Joseph, and even those who received the first announcement of Jesus, all were Shepherds.
The saint of old and us today have always been given the promise of God's presence.
The Lord uses the staff to gently help, guide and teach us.
The Lord uses the rod to correct, chastise and protect us.
"For whom the Lord loveth he chasteneth, and scourgeth every son whom he receiveth." Hebrews 12:6

​​VII. A Permanent Shepherd

Psalm 23: 5-6 "Thou preparest a table before me in the presence of mine enemies: thou anointest my head with oil; my cup runneth over. Surely goodness and mercy shall follow me all the days of my life: and I will dwell in the house of the LORD for ever."
Without the valleys there would be no mountaintops.
David is exclaiming in these verses, "You keep blessing me…its too much!"
Even in the valleys we are blessed of God so much.
"I'm drinking from the saucer because you are too good to me." (My cup runneth over)
Goodness and Mercy follow me till I pass from this earth (there is an expiration date there, but the Psalm doesn't end there.) '…all the days of my life.'
"I will dwell in the house of the LORD forever." - Praise the LORD!
Jesus our Great Shepherd has never lost anyone, regardless of how dire the circumstances. Even in sickness he has 'always healed' and comes through. Whether on this earth or by taking us home. Our Great Shepherd has prepared the victory for us!

- Dr. Richard Harper Evangelist, Determined Ministries

http://determinedministries.org

Maybe it is you would want the Lord to be your Great Shepherd, click the button below to learn more about having Jesus as your Great Shepherd:
Powered by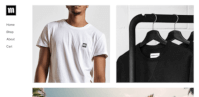 Create your own unique website with customizable templates.